The Cars I've Owned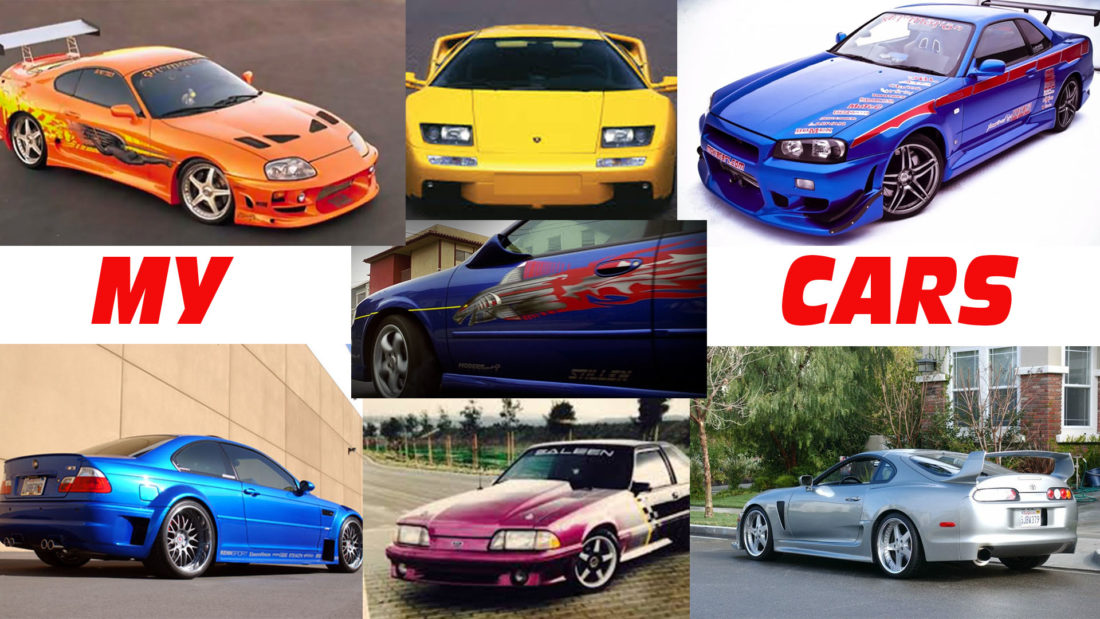 I've resisted the temptation to post this mostly because I don't want people to think I'm bragging. However, if you look at the list, there's hardly much to brag about.
I imagine my story isn't much different from those who follow me on social media: I started with a hand-me-down car, which I promptly modifying. I eventually learned that trying to fix up a crummy car with almost no available aftermarket parts make such an endeavor a very poor choice.
I learned quickly, however, and moved on to cars that were wholly embraced by aftermarket performance parts.
Having grown up in the 1970s, my school's parking lot was full of American iron – Chevelles, Mustangs, Monte Carlos,  Buicks, Chevy Vegas, Chargers, Satellites, Cudas, Camaros, and other cars. I've ridden in pretty much every car ever sold in America from the model year 1964 to 1988.
By the time I got my driver's license, I already knew that the 1970s and 1980s were a dark time for cars. Laden with restrictive smog equipment, these cars were choked. For the 1978 Pontiac Trans Am (from Smokey and the Bandit), horsepower came in at 185, and torque was 320-lbs.ft., measured at the flywheel (in California).
American cars of the time didn't do anything well – braking, accelerating, and handling were all subpar when compared to foreign rivals. The Porsche 911 (930) turbo of that year made 265 horsepower with a motor half the size (201 cu.in. vs. 403 cu. in.). Of course, back in 1978, the Porsche cost $34,150 (about $130,000 today) while the Trans Am was just a tick over $9,100 (about $37,800 today).
Still, I learned from this. I learned that American cars, with their big V8s are generally good for burnouts, drag racing, donuts and not much else. Today, while that's still mostly true, if you get creative with the suspension systems available now, you can some of these chassis to perform well.
Regardless, my early experiences had cast the die and I gravitated towards Japanese cars. To me, having something small, light, and nimble was more fun.  I learned how to drive in the canyons of the Santa Clarita Valley. I worked at a place called "Super Shops," which was an automotive performance center, so I got tires cheap.
Without further adieu, I'll post the list along with some brief notes about the cars.
1981 Isuzu I-Mark Sedan – My first car. Originally silver, then painted Indian Porsche red after a truck backed into the front fender. Porsche 930-style whale tail (rear wing). Mazda GLC Kamei front air dam (custom modified by me). Weber carb. Converted from auto trans to 4 speed (by me).

1973 Capri V6 – 2.6L V6. Full engine rebuild (by me) Holley 500 carb. Full-length headers. Carroll Shelby mesh wheels. 4 spd trans.

1981 Honda Accord Hatchback – Bought because I wanted a car with air conditioning.

1974 260Z – Sold the Capri, bought this. Dual Weber carbs, front air dam, exhaust. The car had some rust issues and so I wanted something without rust.

1970 240Z – IMSA style widebody kit. 15-inch CenterLine wheels. Exhaust. Triple Weber carbs. 280ZX five-speed trans. Audio system. Sold ot buy a cleaner 240.

1972 240Z – Originally a dark reddish color, painted this one Porsche red. Louvered hood. Enkei wheels. Exhaust. Some audio. Corbeau seats.

1968 Pontiac Firebird 400 – Fun project car – or so I thought. After digging into the motor, I found head issues, a welded block, etc. It ran when I got it, sold it not running.


1967 Chevelle SS – Powerglide trans and a small block 400. Good for burnouts. Horrible for anything else. Sold for double what I paid for the car.

1976 Chevy Luv w/V8 swap – Bought as a project car. Did some work on it, but the previous owner had welded the rocker arms. Sold as-is within 5 months.

1978 Fiat 128 Spyder – Girlfriend liked it so I bought it as a play car. Ditched the girlfriend 6 months later, car went right after it blew the second gear synchro.

1976 Audi Fox – Bought with the idea of turning it into an all-white, lowered, Alpina style car. Brother bought it off me after the right front CV joint failed.

1971 Datsun 510 – Bought this car for my new girlfriend because she was into cars. This one was teal green and had spings and Empi wheels. Wrong motor, though.

1972 Datsun 510 – Bought this one for myself, which

1970 1/2 Camaro  – Got this car to replace GF's 510. She wanted a car with A/C. The paint was rough. I never really touched this car.

1976 V6 Capri – This was a clean car with a few mods. I had big plans for this car but the car had serious electrical issues.

1988 Nissan Pulsar – Had this little turd. It was my first new car with air conditioning. Enkei wheels. Crazy audio. Pulled my JetSkis.

1991 Geo Storm – GF decided she wanted something newer, so I bought this for her. She kept this car for 10 years after we split up.

1994 Ford Taurus – Needed a company car, paid for by the company.

1996 Saturn SC – Bought this with my ex.  It was supposed to be our family car.

1993 Mustang GT – Bought this car new. Custom paint job. Supercharged 347 with Vortech S-Trim. OZ Wheels, Baer brakes. Interior done. Audio system. N20 system. Hotchkis Suspension. 540hp.

1992 Mustang GT Convertible – Bought this as a cruiser. Intake, exhaust. Wheels and not much else.

1996 Impala SS – Custom make Enkei Wheels. SS silver stripes with ghost checkered flags. N20 System. Baer brakes. Hotchkis Suspension.

1994 Toyota Supra – White when purchased, Paint yellow a week after I bought it. This car went on to be THE Fast & Furious Supra.

1996 Nissan Maxima GLE – Bought this car with my ex. She had come from a pickup truck and needed something easier to park. Stillen body kit. Intake, exhaust, and Enkei wheels.

1998 Nissan Maxima SE – Was white. It started as a commuter car. After 25,000 miles, the whole front end was rock chipped. Painted it Dodge Viper GTS blue, supercharged it, Stillen body kit, Stillen/AP Racing 13″ brakes, suspension, and full audio/video. Rented to Universal for the first Fast and Furious movie. Once returned, I sold it to John Tysseline who sold it to the Branson Car Museum who sold it to a buyer in Michigan, I believe (as of 2020).

1999 Nissan Skyline GTR – Started off black. Painted it blue. Universal rented it for 2 Fast 2 Furious. When it was returned, I sanded all the paint off and repainted it blue, the way I had it BEFORE Universal funkified it. The car was sold in 2003. The car is now in a private collection on the East Coast of the USA.

1998 Lexus GS – Bought this car for my ex. Stillen body kit, GReddy exhaust. RMM carbon intake. Racing Hart C2 wheels (19″) Great car!

1998 TRD – Supra 1000+ horsepower

2001 Lexus IS – Yellow, manual gearbox. Stock, commuter car. Some kids keyed the car up in LA. I got it fixed and decided that I didn't need it anymore since I started working in Orange County.

2002 BMW M3 – this became the well-know "Uber M3."

1998 Lamborghini Diablo SV Monterey Edition – Purchased from Fox Valley Motorcars (scumbags). Came with a yellow leather interior. Since I wasn't a rapper, I ripped that crap out and did tan suede.

2001 Lamborghini Diablo VT – Bought because I always wanted a Lambo. I had it for 2 years. Changed yellow interior for tan suede. Added N20 kit.

2003 Porsche 996 Turbo – Wanted something I could take to the race track but still daily. Kept it a few years, sold to Nero Deliwala at Titan Motorsports.

2004 Mercedes CLK 55 – Never had an AMG so I tried one. Never again. So many electrical issues, it's no wonder the Germans lost the war.

2006 Lexus GS – Ditched the CLK after a year. I needed something reliable. Bought this. Left it stock.

2006 Mercedes SL600 – Got bored with the Lexus so I got talked into this thing by a friend. Same electrical bullshit as my first Benz. Never again – and this time, I mean it!

2007 Audi RS4 – Ordered this car while I was driving one on the 2006 Bullrun rally. One of the best cars I've ever owned. Kept that one for almost five years.

1998 Nissan 240SX – Bought this car for my son. I had a little fun with it before I handed it off to him.

2007 BMW 750Li – When the RS4 had valve seal issues that Audi wouldn't warranty, I sold it. Bought this 750Li. What a hunk of shit. Electrical issues. Leaking valve seals. Transmission issues. Trunk issues. Headlight issues. Again, German cars are built to only last for the warranty period – if that long.

2008 BMW 335i – Bought this car with my lady because she liked the convertible/hardtop feature. Good car, until the secondary fuel pump became an issue over and over again. Sold it for another Lexus.

2014 Lexus GS-F – This car replaced the 335i.

2015 Nissan GTR – Sold the 750Li and bought the GTR new. Mods include TE37 wheels, 1050cc injectors, ECUTEK Linney tune, 102 mm titanium exhaust, brake upgrades, intake, and other bits.

2016 Lexus CT200h – Bought this car as a daily for my last ex as a commuter. Her daughter had just turned 16 and as we split, she took over this car for her daughter.

2017 Audi S3 – Fast forward to 2020, and my wife has chosen this car for her car. No mods, and no plans to mod.
PICTURES:
You have to remember that back in the 1970s and 1980s, most Americans didn't own a camera. Those who did, usually relied on a Polaroid instashot, or something like a 110 format or even a disposable camera. Disposable cameras take disposable pictures, as I like to say.
Because of this, I have a very precious few photographs of my actual cars from this period. Where I couldn't find pictures, I relied on the internet to provide photos of cars that were close to my actual cars.
Here they are, but not necessarily in the exact order in which I owned them. 
Pimp daddy red interior. Pimping ain't easy.
My 76 Capri looked like this car, but not nearly as nice:
My 260Z looked much this car, but mine was white:
My first 240Z – this is the actual car: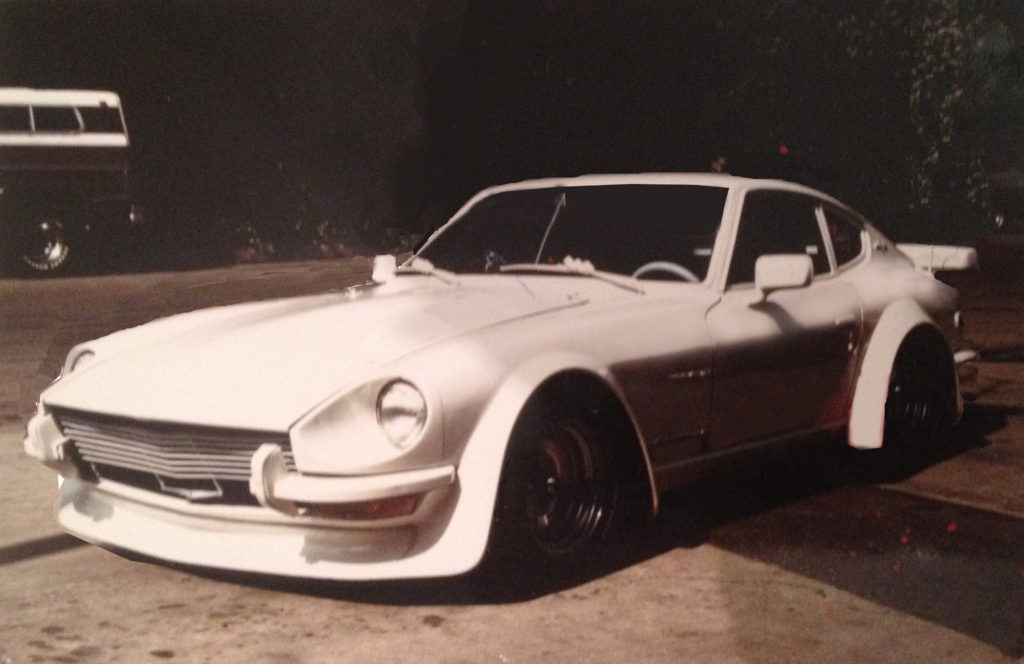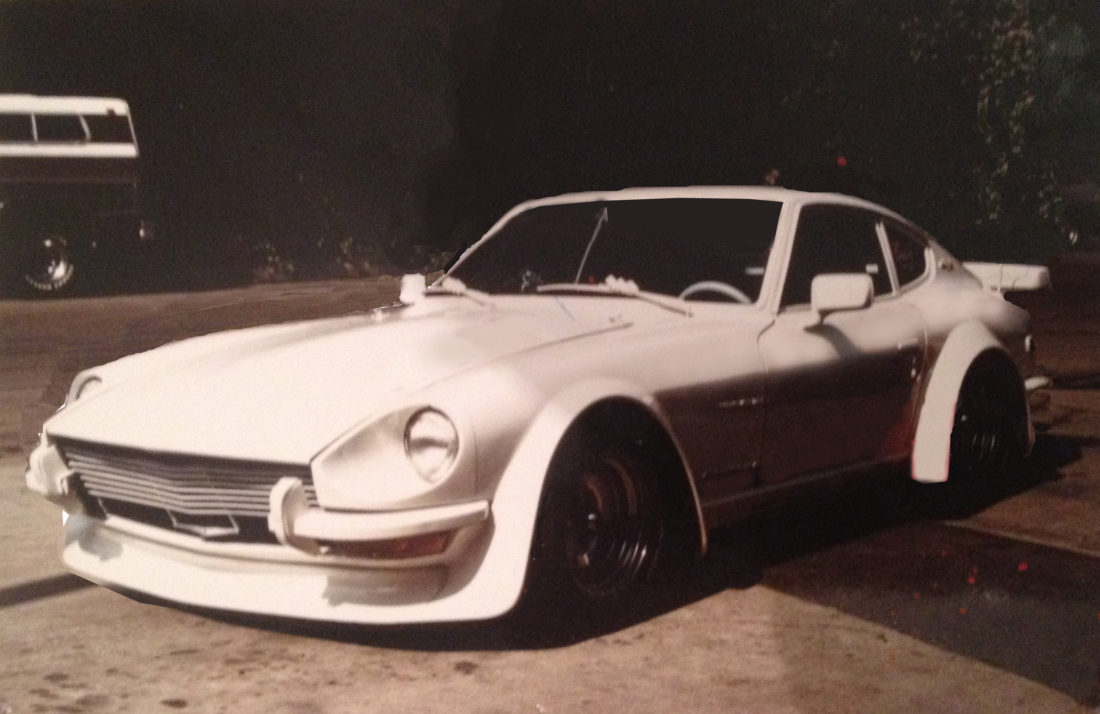 My 67 Chevelle was almost identical to this car:
My 1973 Capri looked this car, but mine was white, lowered and a front air dam  along with Carroll Shelby gold mesh wheels:
My 1970 1/2 Camaro looked like this car. The paint was rough and had different wheels, but this is one project I wish I had not abandoned.
My 1988 Nissan Pulsar (US version) – my first new car.
My Mustang GT- 347 cubic inch, Vortech S-Trim blower, Hotchkis suspension, Baer big brakes, nitrous, custom fuel system, corbeau seats, audio system.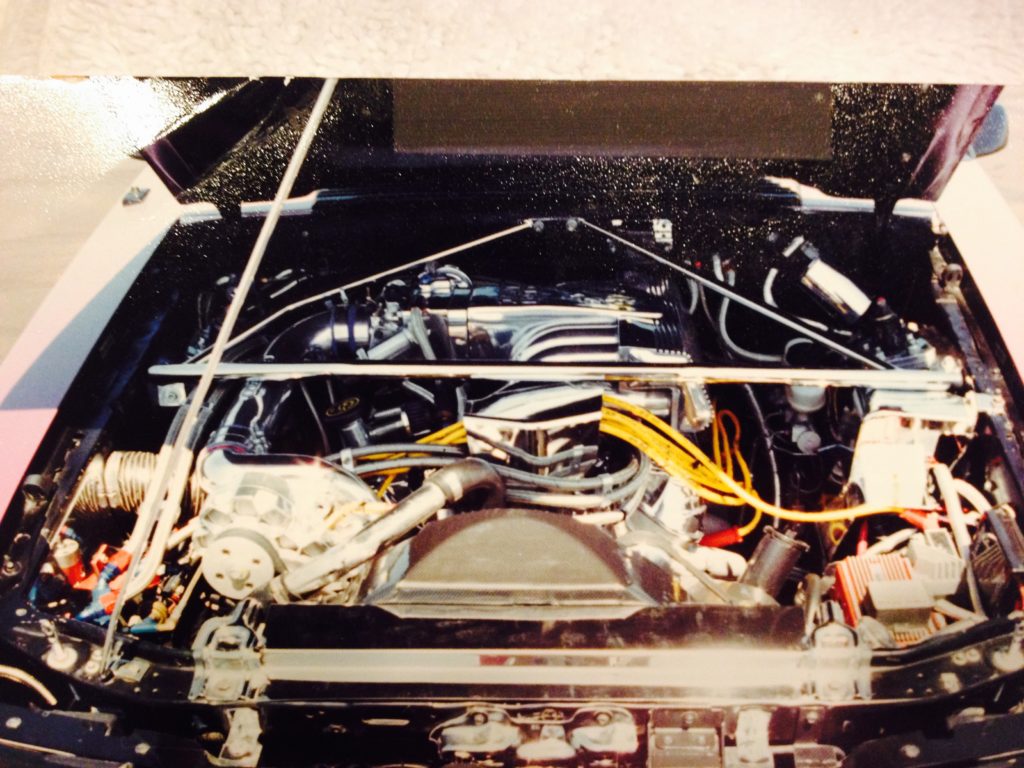 My Supra – started off as white, painted it Mazda Competition yellow, Universal rented it, and painted it orange.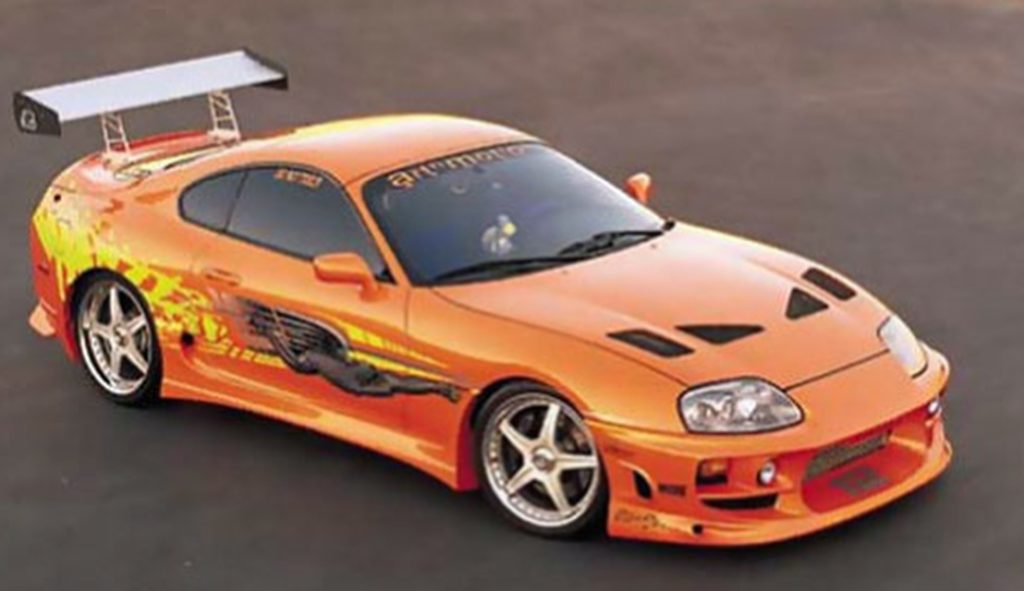 My BMW M3 was built as a show car. Its sole purpose was to appear at shows on behalf of the supporting sponsors. Custom Flossman body kit. Custom built 15 inch StopTech brakes in front, 14 inch in the back. $20,000 in audio-video. Custom-built HRE Wheels by Bob Hale. $8000 for the paint and bodywork. About $6,000 for the body kit. The color was Lamborghini Monterey Blue.
My 1000 horsepower Supra, built by Ryan Woon.  HKS 2835s, Works Equip Wheels. Brembo BBK.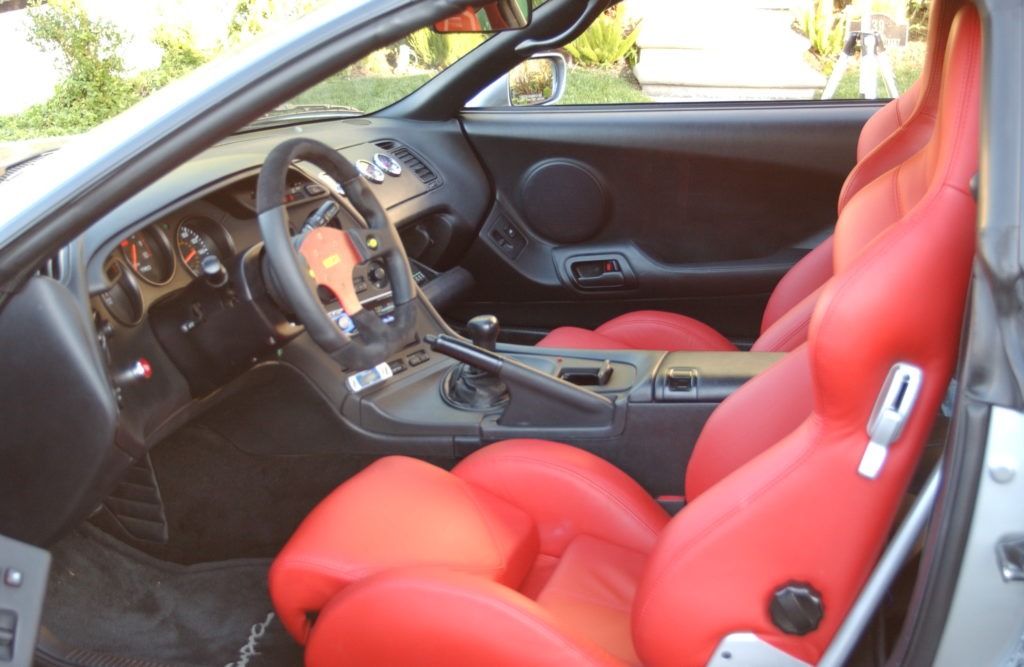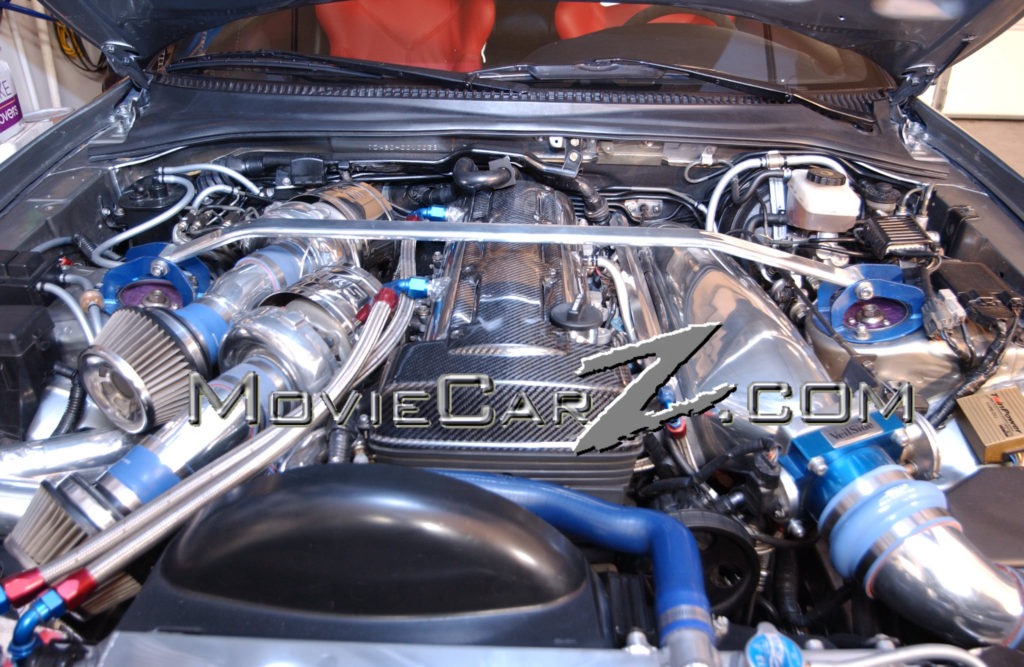 My 2007 Audi RS4 – AWD, V8, 420hp, intake, Milltek exhaust. Springs. Identical to this car, same stance and all.
My BMW 750LI on 22 inch Savinis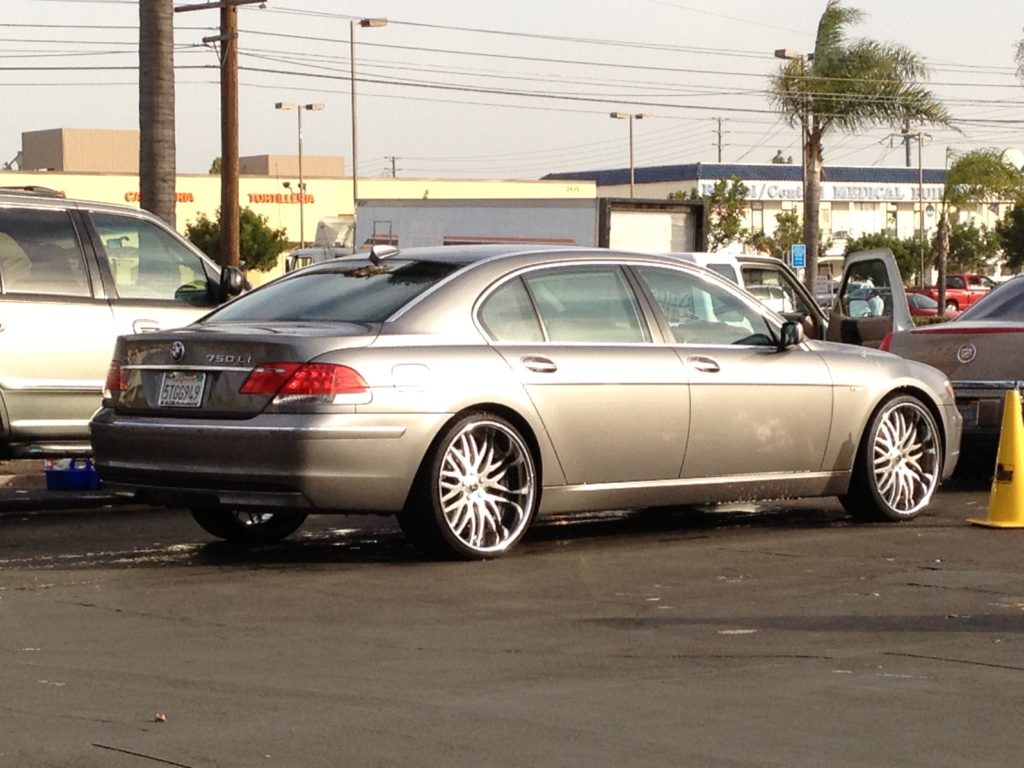 My first Diablo – 1998 Monterey edition.
My second Diablo – 2001 6.0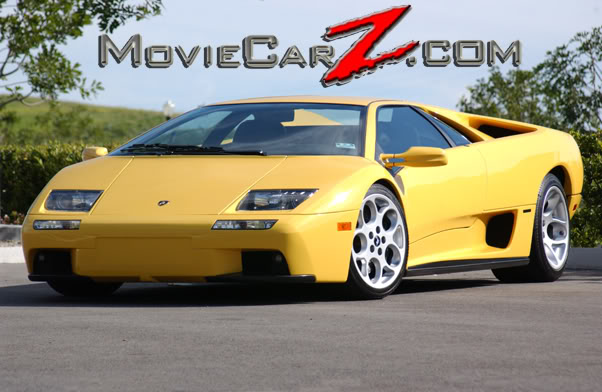 My 2001 BMW M3 – (dubbed the "Uber M3"). Flossman wide body. custom built HRE Wheels (by Bob Hale). Full audio video system. 15 inch StopTech brakes up front, 14 inch rear.
My 2003 Porsche 996 TT. Chipped. Exhaust. Nothing else. Sold to Nero Deliwala.
My Mercedes SL600 Designo Edition. 493hp, 590hp torque. This was my daily driver car.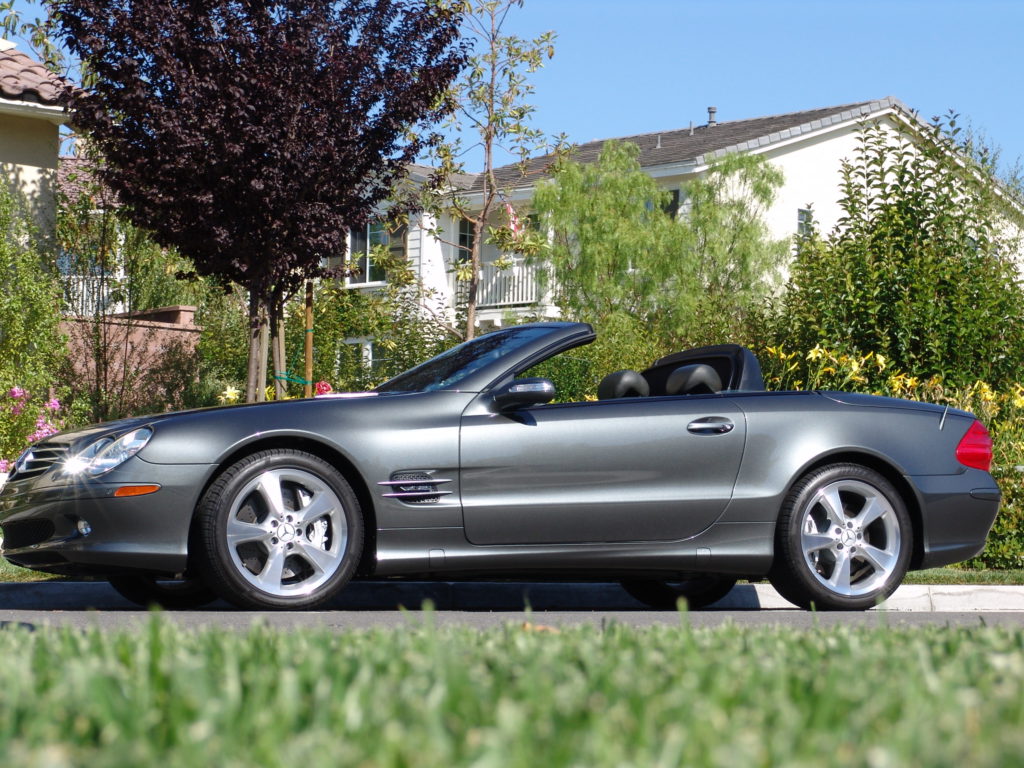 My current ride – 2015 GT-R. Volk TE37. Linney 102mm titanium catback and DP. Ecutek ECU, Linney tuned. 1050cc injectors.Titek 3 ince intakes. AP JHook rotors. Linny E85 kit. APR carbon front lip and canards. Esprit 052R rear carbon wing.
My car choices – in retrospect.
I grew up in an era where station wagons (estates, for my European fans) were decidedly uncool. As such, I would never own a four-door  (really five-door) hatchback except maybe the B8 Audi RS6.
Generally speaking, although I dabbled with American cares a few times, I gave up on them due to poor build quality. Same with BMW and Mercedes.  Today, if I were to buy anything German, it would be an Audi or a Porsche.

For the most part, I've stuck with Japanese cars for most of my life. After several years of working with major automotive production teams, it's been my experience that Lexus, Audi, Toyota and Porsche make the best quality cars in the world.