Why Did I Sell My Movie Cars?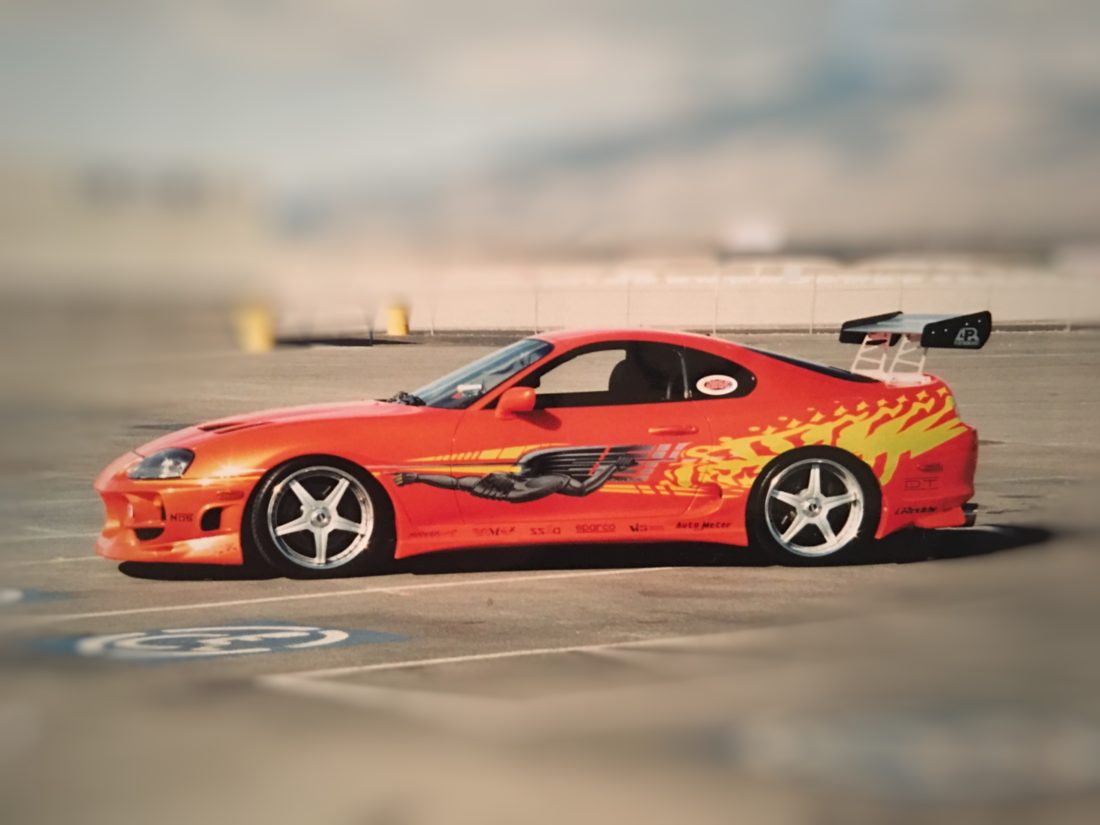 Why did I sell my movie cars? I get this question so often, I felt it was time to spell it out. There are several reasons why I let these cars go.
For those of you who don't already know, I was the owner and builder of the orange Supra and the blue Nissan Maxima in the first movie. I also owned the silver Nissan Skyline GT-R in the second movie. 
I had purchased these cars long before Universal came up with the idea of making these movies. As I tell the stories in my videos about these cars, Universal rented the cars from me and hired me as a technical advisor for. the first two movies.
The Supra was yellow before the movie and Universal chose to paint it orange and chose the graphics and wing for the car.
This was NOT what I wanted. I could have lived with the orange paint, the body kit, and maybe even the wing, but the graphics had to go. I was advised to refrain from changing a "valuable" movie car.
What most people don't understand is that in our little tuner car world, many people thought the first movie was a joke. It was a stereotypical portrayal of the tuner scene and the designs of the cars seemed to mock the styling trends of the time.
As such, it was very hard to drive around in that car at my age ( I was in my early 30's at the time) and not be accused of going through a mid-life crisis. I did, however, rent it out for shows and appearances and in 2001, the car earned about $35,000 in appearance fees. Universal had also paid $15,000 in reconditioning fees and about $6000 in car rental fees.
There were other considerations. For starters, this movie was not that big of a hit back in 2001. $211 million dollars in ticket sales hardly made it a blockbuster so it was never really obvious that this movie would become a cult classic.
After pulling into a gas station, a 12-year-old kid sitting in the back of his mom's Expedition rolled down his window and asked me why an 'older guy is driving around in a copy of a movie car.' Never underestimate the stupidity of pre-pubescent.
Naivety aside, he had a point – there were probably many people who thought this car was a replica.
The other major consideration is that as a movie car, it may someday wind up being a piece of history. That meant that preserving it would be the right thing to do. i had no interest in tying up a $100,000 investment in the CHANCE that it might someday be worth more money. I also did not want to risk driving the car around in case some drunk idiot in a cement truck ran into the car.
I also didn't want the responsibility of "having to share it."  By that, I mean that if I had kept the car, people would be begging me to bring it out to shows. If I chose not to go to shows, people would bitch about me being selfish (today's social media naysayers are a special breed, for sure).
In fact, I HAD taken this car to shows on several occasions after the movie premiered. Twice, I caught teenagers trying to steal parts of the car.
Given that it was too risky to drive around, it was too ugly for me to enjoy, that showing it in public at shows present further risks, I considered selling it. All in all, I eventually decided that I'd rather have the money. My logic was simple: taking the proceeds of the sale and using it in other investments was better than having a $180,000 paperweight sitting in the middle of my garage floor.
My Maxima was a different story. I had no special attachment to this car as it was a commuter. After the car's front end was full of rock chips, I decided to change the color from white to blue. Universal rented that car too, and it served as Vince's ride.
I knew I would sell it eventually, but after Universal gave it back to me, I decided to replace this car with an E46 M3.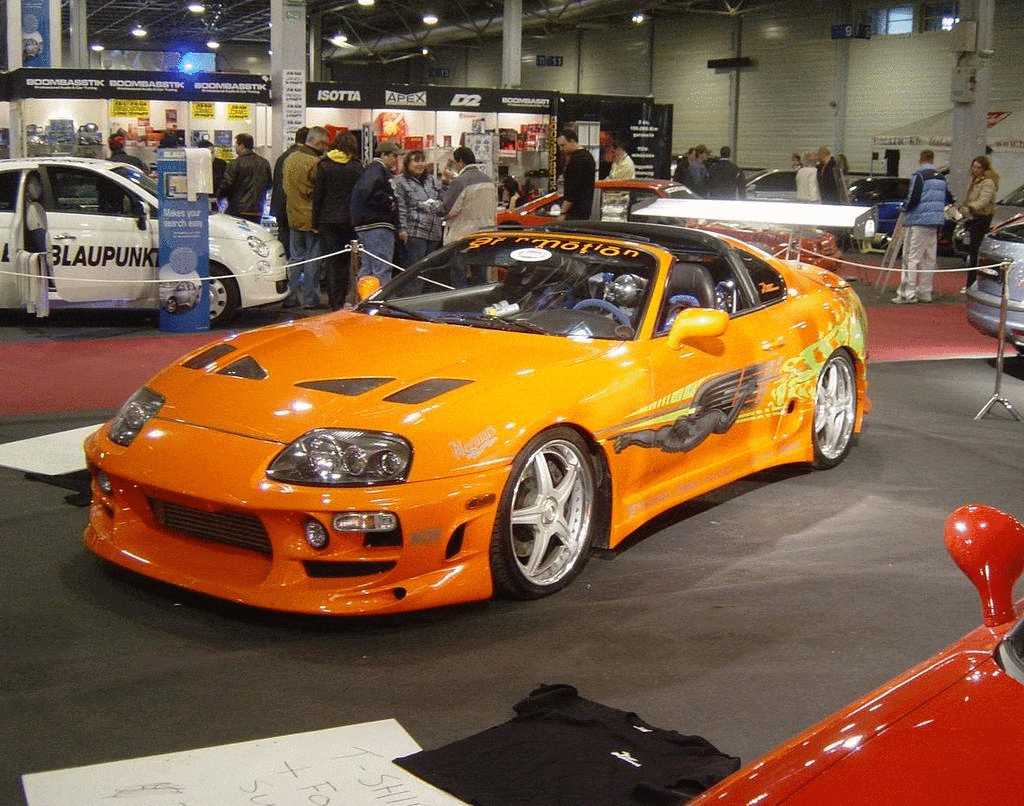 Of further motivation was the fact that I purchased my R34 GT-R and I now had two "show" cars sitting in my garage.  This GT-R was THE first FULLY FEDERALLY LEGAL GT-R in the USA. Here in 2020, it is still one of only 16 FULLY FEDERALLY LEGAL GT-Rs.
When I got the GT-R, I had no idea Universal would be making a sequel. It was my good fortune that Universal chose to rent this car, too. However, prior to Universal renting it, I did a full show build on this car. At the time, I was serving as Meguiar's Tuner Marketing Directing and this car would be a great showpiece.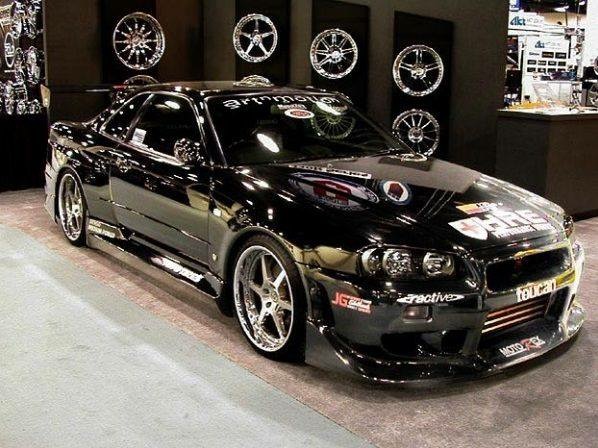 I immediately set to building the car and before long, it had taken on a life of its own as sponsors were drawn to the car. My ultimate plan with this car was to do the car show circuit for 2-3 years, then make it a street performance car.
Universal had other plans and when they rented it, it was decided that the car needed a wild sound system.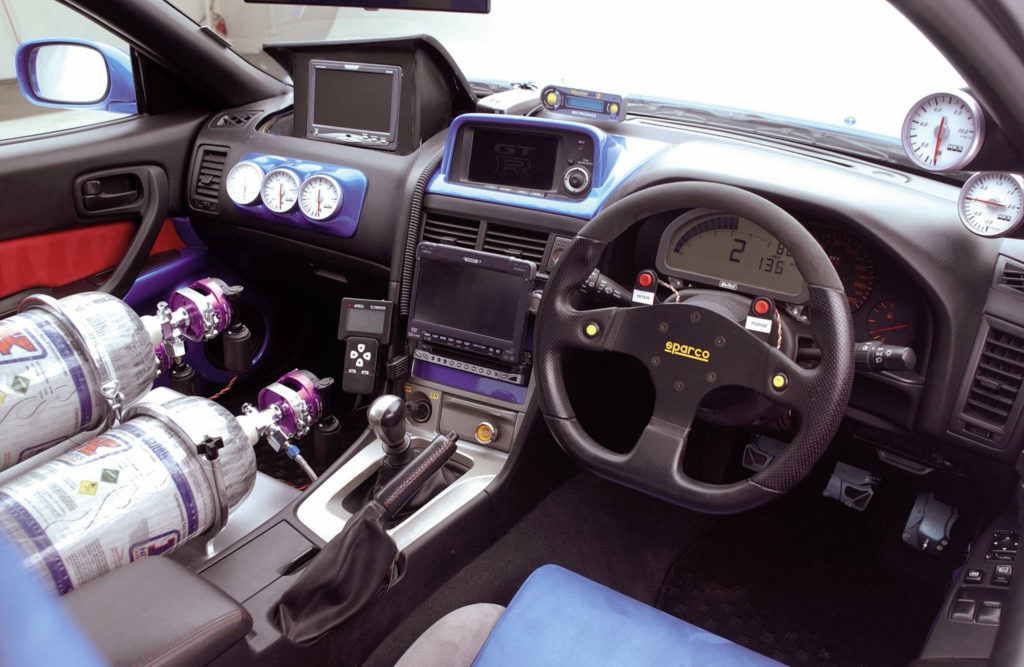 This car became the 2 Fast 2 Furious GT-R that Brian used. We had a total of FIVE GT-Rs used for this movie. My car was the Hero 1 car. After I got the car back, I immediately removed the graphics and repainted the car back to blue. I had no interest in keeping this car as a movie car because I thought 2 Fast2 Furious was a horrible movie and I thought the franchise was dead, given that Vin Diesel and most of the rest of the cast didn't come back.
With Vin not returning to for the sequel, the scriptwriters were stuck writing a movie that had to go in another direction.
Soon after I restored my GT-R back to the way it looked before the movie, I got a call from a Lady at a speed shop in Tennessee. I wasn't intending to sell the car, but the offer was insane – more than double what I paid for the car.
INSANITY OR TIMING
For those who suggest that I should have hung on to the car because they'd be worth so much time, I beg to differ. I think a big part of the value of my cars, in particular, would come from the fact that Paul drove them – and of course, his death meant that there would be no more Paul Walker-driven cars being built.
Hindsight is 20/20, of course, but I'm not going to fret over what could have been. Instead, I'm thankful for the time I had with these cars.
While I've been offered to buy these cars back from at least two of the car's owners, I declined both times. The same reasons apply – I'm not a movie car collector and I never want to be one.
VIDEOS
Here are some of the videos about these cars. In each of the videos, I go into great detail about the car's builds, how they were used and basically everything I didn't mention in this post.