Why Skylines are Illegal in the U.S.A. – The Motorex Scandal
If you're reading this, congratulations – you cared enough to inform yourself.
The story is pretty long and after you read, you'll understand why I can't post it on Instagram. Let's start with an article that chronicled the downfall ot MotoRex. It's important because it was the root cause of the whole ban on R34s.
The following article was written by Richard Chang, a former editor of Super Street magazine, back in 2008. Here is his article that essentially explains why Skylines are illegal in the USA.
Begin article ——->
IN OCTOBER 2005, Detective Raymond Serna, a 20-year veteran of the Los Angeles Sheriff's Department, arrived at the warehouse, one of several identical concrete structures that shared a cul-de-sac in Gardena, California, two turns off a stretch of the 110 Freeway that could be best described as monotonous and drab. Exit anywhere along this particular corridor from Carson through Compton and Gardena, and you won't notice the difference. Here, the sky loses much of its blue to the smog, which is the color of soap scum and exudes the uniform tang of industry.
The call came from a company called "Motorex," reporting that five cars had been stolen from its lot in front of the warehouse. They were Nissan Skylines that Motorex had imported into the States, legalized and sold. The Skyline, Japan's answer to the Porsche Turbo, was never officially sold in America. Detective Serna had never heard of the car. His first impression of the warehouse was that it was "kind of a mess," and he couldn't believe that the company did the kind of business that the employees said it did inside the space, which was gridlocked with cars.
There was also something odd about the call. He found the employees, who were young and churlish, very uncooperative. The detective asked why the missing cars, which were usually stored inside the warehouse, had been moved outside for the night. There was a tall chain-link fence and gate around the lot, but he still found it unusual, especially for cars that Motorex claimed totaled around $200,000. They could not give him a good reason. And Detective Serna didn't find any signs of forced entry. "The lock was not cut," he told me later. He asked to be sent photographs of the stolen cars. The photos never arrived. "They didn't seem too interested in trying to find these cars," he said.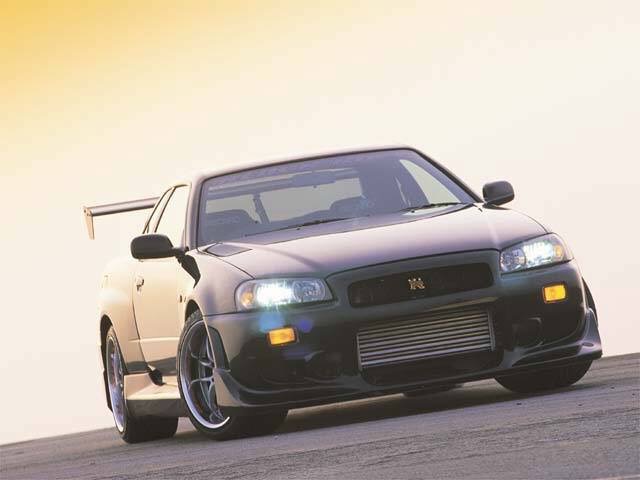 Detective Serna assumed it would be the last he would hear of Motorex, so it was a surprise, two months later, when he responded to a call at the same cul-de-sac. Blast Racing, a performance shop, shared a building with Motorex. Its owner, Tadahoshi Wakita, 43, told Detective Serna that two cars belonging to customers were stolen, a Honda S2000 and a Mazda RX-8.
This had to be more than a coincidence. At the Los Angeles Sheriff's Department's Compton station, Detective Serna learned that Wakita had recently moved his business from Japan and didn't speak English. He had a friend, Hirofumi Fukamoto, who went by Tom, serve as interpreter. Through him, Wakita told Detective Serna that the owner of Motorex, Hiroaki Nanahoshi, known as Hiro, had approached Wakita with a deal to locate the two cars. Hiro told Wakita that his connections in the underworld knew the whereabouts of the stolen cars, and he could forward the information to Wakita in exchange for a large sum of money. "It was substantial," Detective Serna recalled, in the thousands.
In addition to translating, Fukamoto, who was 28 and entrenched in the world of high-powered import cars and racing, educated Detective Serna on the then-new cult of drifting and Motorex's business of importing gray-market Skylines. Fukamoto described a desperate situation at Motorex, painting a picture of incompetence, "how they were taking cars in and not being able to produce them or bring them up to U.S. standards." Fukamoto quickly became a valuable source of information for Detective Serna and the LA.S.D. But as they would eventually find out, he could not entirely be trusted, and the case would become even more bizarre and confusing as the investigation went on.
THE IMPORTING OF Nissan Skylines to America actually begins with the exporting of Chevrolet Astro vans, lowriders and other custom cars to Japan. It was the early 1990's, when Japan's economy was at the tail end of a hot streak. American cars, like tricked-out vans, Chevy Caprices and GMC Typhoons, were in high demand.
Hiro Nanahoshi's Diversity Services was one of several businesses in Southern California that exported these specialty cars to Japan. "We'd always bump into each other at auctions and things like that," said Ken Takahashi, who, at the time, owned an export company called Ground Zero. The biggest exporter was A.I. Craft, operated by Wataru Noto, a Japanese man working for a large dealership in Japan. "Noto brought in this one big customer, Mr. Sawami, who was the owner of Advance Auto Group," Takahashi said. "Noto was Mr. Sawami's man in the U.S."
Hiro was young, personable and ambitious. He had harbored plans of importing Nissan Skylines to America for years. Recognizing the potential in working for Noto and having access to A.I. Craft's capital, Hiro joined A.I. Craft in 1996. "Hiro saw Noto as a cash cow," Takahashi said. "Advance is a big client. Advance alone could easily buy 30 cars a month."
The move paid off when stock markets across Asia crashed in 1998. The Nikkei index hit record lows. The Yen plummeted. Exporting from America suddenly became bad business. "Mr. Sawami wanted to hide some money in an overseas account," Takahashi said. "That's when Hiro proposed to Mr. Sawami the idea of importing Skylines." Sawami loaned Hiro a million dollars, Takahashi said, "but only on the condition that he could put Noto as the vice president of the company. Noto was like the silent partner." (Noto refused to comment on this story.) Takahashi also signed on as the third and final partner of the new company, GT Autohouse, which would become Motorex.
Motorex became a registered importer and entered into the complicated process of working with the Department of Transportation to legalize the cars for U.S. road use, beginning with a series of crash tests. In the front crash test report to the D.O.T., filed on November 17, 1998, the R33 Nissan Skyline [GTS – note- Sam] used in the test is referred to as a 1999 A.I. Craft GTR 2 Door.
HIRO NANAHOSHI WAS only 26 when Motorex began crash testing Skylines. He grew up near Osaka, Japan, in what his friends say was an average Japanese family. His father was a salaryman who worked for the beer company Sapporo. Of the family, Eric Hsu, who knew Hiro both professionally and socially, said, "They weren't in the car business, that's for sure."
Hiro learned English during his junior and senior years of high school, which he spent in the United States as part of a homestay program. He returned to Japan after high school and spent a little time there before moving to Southern California, where he bounced around with small restaurant jobs, never staying too long. "He always thought he had something better to do," said Ken Takahashi. "His biggest target, inspiration for what a person could be like, was Mr. Sawami." Takahashi told me that the Japanese client would visit Motorex from time to time, his small, slender frame almost always clad in a clean white suit, which hid a back-covering tattoo. Takahashi believed that Hiro "always wanted to exude that aura that his family was well off, that he was well off. It was almost like a phobia, and that was what drove him to be successful." Eric Hsu said, "He wasn't a loner, but he did like to do his own thing."
To bring Skylines to U.S. standards, Motorex had to complete a series of crash tests for front, rear and side impact. The company outsourced the logistics of crash testing and assembling the conformity certification package that would be sent to the D.O.T. for approval to J.K. Technologies in Baltimore, Maryland, a registered importer with a long history of legalizing European sports cars for the States. After successfully passing front and rear crash tests, the car failed the side-impact crash test. Adjustments were made to lower the Skyline's door bar. (This and other confidential modifications would have to be made on every Skyline that entered the country.) In late 1999, the same Skyline was retested and passed. Motorex received E.P.A. approval by installing three additional catalytic converters to each Skyline. "After an E.P.A., the IM240 check is easy," said Sean Morris, referring to California's smog test. Morris, who joined MotoRex just prior to side-impact crash tests, was in charge of the compliance modifications. "The first bond release we got was November 15, 1999," Morris said. "I remember the chassis number of the car. It's pretty significant."
By then word was getting out: Skylines were coming to America. The warehouse filled up with cars, which added to the Motorex mystique. Anyone who wanted to see Skylines could swing by the warehouse and get a bigger eyeful than anywhere outside of Gran Turismo. The warehouse attracted Skyline fans and interlopers, who could watch from the front gate and admire the Skylines roaring in and out. Those who worked at Motorex soaked up the spotlight, appearing in magazines and dealing with celebrity customers.
"I think, overall, the whole Motorex era was pretty fun, in the sense that every day was like a party atmosphere," said Takahashi. "[Hiro] knew how to party. He partied hard." They spent most of their time and money at hostess bars, Japanese-style clubs employing only women, who are paired with customers and act like their wives or maids. Very Japanese and very expensive. "Hiro would go two or three nights a week," Morris said. "And he'd just be blowing money. And we weren't moving that many cars."
According to Morris, there were early signs that the business model of selling Skylines in America might not be that effective. Morris said that they were only moving two to three cars a month. Most were lower priced R32 or R33 models, which were under $50,000. Customers could also buy their Skyline in Japan and hire Motorex to import and legalize it; all cars needed to be brought in by a registered importer. But at $16,000, Morris explained, even that was inefficient: "You're paying me, you're paying Hiro, you're paying rent—and you're at zero already."
The process was also inherently slow. Once a car arrived at Motorex, it would need to be modified to comply with U.S. standards. The car had to be shipped to an outside emissions lab for E.P.A. testing – Motorex used G&K Automotive Conversion in Santa Ana, California, and Graycar Consultancy in Oxnard, California – where the car could be stuck for months. Motorex didn't keep a tight watch on the cars, and it wouldn't be unusual for the staff to lose track of inventory.
Once the modifications and testing were complete, a package containing all of the results, with photographic documentation of the process, had to be compiled and sent to the D.O.T., [NHTSA OMVC] which would then sift through the package. If it all complied with the original Motorex agreement, the D.O.T. would send back a bond release, which, in effect, legalized the car.
"It's a weird document," says Morris. "It doesn't really say that the car is legal; it says 'we're releasing the liability of the bond.' That's all it says. And that piece of paper kind of freaks some DMVs and some other people out, because it doesn't actually say that this car's legal. It says we haven't looked at it, but based on what we've seen, it looks like it's OK." There was a level of trust involved, which began to erode before long.
SEAN MORRIS LEFT Motorex in 2002. He had grown frustrated with Hiro Nanahoshi's excessive partying. According to Takahashi, the Motorex boss had moved on to hard drugs, like cocaine and methamphetamines. He didn't show up at Motorex for days at a time. He didn't pick up his phone. The company owed money to the emissions labs and other companies.
Motorex had shipped a few Skylines, but it was not able to keep up with demand. Skylines piled up inside the warehouse. Customers hounded Hiro, who didn't seem to have a grasp on the day-to-day business at Motorex. "They couldn't tell me right off where the car was," said a Motorex customer who drove several hours from Monterey to pick up his car after he was told it was ready. "Hiro looked at the paperwork and said that they hadn't received the paperwork back from the D.O.T. yet. I was annoyed." Like other customers, this one called the investigative unit of the D.O.T. Others called lawyers. Hiro panicked.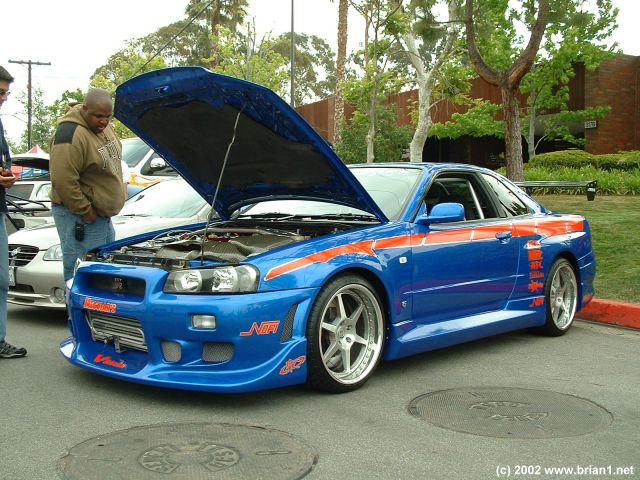 He began releasing cars before receiving permission from the D.O.T. Motorex stopped modifying the Skylines to D.O.T. compliance. Some customers pulled their cars out of Motorex knowing that they were illegal, but others didn't. "It was a clusterf**k," Morris said. "Complete and total – I mean, shit everywhere, all screwed up."
The Department of Transportation sensed that Motorex was not keeping up its end of the registered importer agreement and seemed to slow down the approval process even further. "They'd get a bunch of cars in, and he'd have a bunch of money tied up in that," Eric, Hiro's friend, said. "But he couldn't get them D.O.T. and E.P.A. approved fast enough to get them out the door and get him fully paid." Meanwhile, Hiro continued to burn through money he didn't have. In 2004, Takahashi noticed that the Motorex boss spent more than $65,000 at hostess bars. "He spent $25,000 to buy some chick a car," Takahashi said.
By 2005 Hiro had blown through his money. He was desperate. Friends noticed that he had lost weight. So when a 20-year-old Japanese man walked in the door flaunting money, Hiro took to him right away. According to everyone I spoke with, Hiroki Miyake became a partner in Motorex. "Kind of the same thing he saw in Noto," said Takahashi. "[Hiro] befriended Hiroki, kind of told him that he could be his partner, with me and Noto. Once Hiroki became the half partner behind me and Noto's back, that's when Noto and I decided to leave."
On November 28, 2005, the D.O.T. [NHTSA OMVC] tentatively rescinded the import eligibility of all Skylines, except those of the '96-'99 model years. A few months earlier, the D.O.T. had told Motorex that it would revoke its registered importer status unless the company could argue otherwise. The D.O.T.'s investigation into Motorex had uncovered 17 Skylines released to owners without compliance modifications. In Registered Importer Newsletter No. 27, the D.O.T. states: "Given the gravity of these violations, the agency asked Motorex on June 30, 2005, to show cause why its registration as an RI ought not be revoked. After considering Motorex's response to the agency's letter, N.H.T.S.A. revoked the company's registration on February 15, 2006."
"When that happened, it was like an exponential snowball effect of Hiro's world crumbling, coupled with the fact that he had some angry employees," said Hsu, whose company [XS Engineering] was one that Motorex owed money to. "He would not show up to work, he would not answer phone calls."
At the Los Angeles Sheriff's Department, Detective Raymond Serna began to suspect that Hiro was somehow behind the five stolen Skylines and the two cars stolen from Blast Racing – the Honda S2000 and Mazda RX8 – which were recovered within a few days of their theft. Both were abandoned fully intact, though the thieves were never found. The cars were returned to Tadahoshi Wakita, whom Detective Serna now believes was the only honest man in the entire investigation.
ON JANUARY 14, 2006, Tom Fukamoto was leaving Tee Up, a Japanese hostess bar located inside the Bonaventure Hotel in downtown Los Angeles, when two men jumped him between 1 A.M. and 2 A.M. Despite the darkness, security cameras captured the attack. Fukamoto was beaten and assaulted with a stun gun. Although the stun gun was never recovered, the police were able to identify the model used by the burn marks on Fukamoto's upper torso and arms. He also suffered lacerations on his face and cuts on his head. "I have photos of the crime scene," Detective Serna said, "and there's blood all over his face and head."
The attack lasted two to three minutes before security guards rushed out of the club. The two attackers fled, but independent witnesses stepped up to identify the assailants as Hiro and Miyake. "People who were in the club were shown photographs, and they said those were the guys," said Detective Serna, who got warrants for both men. Miyake turned himself in through his lawyer. In the apartment of Miyake's girlfriend, Detective Serna found a box for a Muscle Man 600,000-volt stun gun, which advertises itself as the most powerful on the market. Bail for Miyake was set at $200,000, which he paid in cash. Hiro took longer to find. Through information gathered from Fukamoto and tracing cell phone calls, Detective Serna learned that Hiro had fled to his girlfriend's house in Reno. On March 1, 2006, a few days after U.S. marshals had located him, Hiro was extradited to Compton. His bail was set at $1 million. He served approximately four months in jail before it was reduced to $50,000, at which time he was released from custody.
Hiro Nanahoshi was charged with attempted extortion of Tadahoshi Wakita. Hiro and Miyake were charged with attempted kidnapping, attempted assault by means likely to produce great bodily injury, assault with stun gun or taser and threatening a witness, Tom Fukamoto. According to Detective Serna, during the alleged assault, Hiro or Miyake were heard saying, "This is what you get for talking to the police."
AFTER THE ARRESTS, Detective Serna transferred the original stolen-vehicles case to Detective Yung Hsu (no relation to Eric) of the Taskforce for Regional Auto Prevention (or T.R.A.P.) while he worked on the assault charges. In the process of transferring the case, the two detectives went to Motorex, where Detective Serna found a different scene from the last time he was there. The side pedestrian entrance was left open; the roll-up garage door was damaged and could not fully close; a door was left ajar. It was clear that someone had broken in. The detectives went in and found the place completely trashed. "Almost all the Skylines that were in there were gone," Detective Hsu said. "There was one crashed Skyline shell outside. There were a couple of other junkers outside. All the files at Motorex were completely thrown on the floor, filing cabinets tipped over, papers, pictures and parts just everywhere. All the cars were gone."
This is when Detective Hsu made his first post on the Nissan enthusiast site FreshAlloy.com, where the investigation developed a life of its own. For the next six months, he interacted with people who had either purchased a Skyline from Motorex, taken a Skyline to Motorex for compliance, or spotted one of the stolen cars. Unaware of the D.O.T. investigation, Detective Hsu was just trying to make sense of the vacant scene at Motorex: What happened? Who had cars at Motorex? Was Motorex doing something illegal? Was Motorex a victim? Were they suspects?
Shortly after posting on Fresh Alloy, Detective Hsu received a call from the Ventura County Auto Theft Task Force, called VenCATT, which was working on an undercover operation targeting a major auto theft ring in Ventura. An informant had spotted two Skylines and positively identified them as ones from Motorex. By then, Detective Hsu had learned that Motorex was juggling a few dozen customers. And all of their cars were now missing. His second break came when one of the missing Skylines was impounded, and he was able to trace it to the driver, who was unlicensed and willing to cooperate. "He told me about the night that people pretty much showed up and started taking cars out of Motorex. Or the day – I think it started in the daytime and went into the night," Detective Hsu said. "Motorex was looted."
The unlicensed driver coughed up partial names, monikers and schools that his accomplices had gone to, which enabled Detective Hsu to pull up records and addresses. He got confessions from everyone. He got search warrants and busted six houses, all in and around the Gardena and Compton area. The stolen cars were being filtered out of a residential garage, where the detectives found two or three cars and parts. "We knew about a tow-truck driver who was called in and started towing these cars away" he said.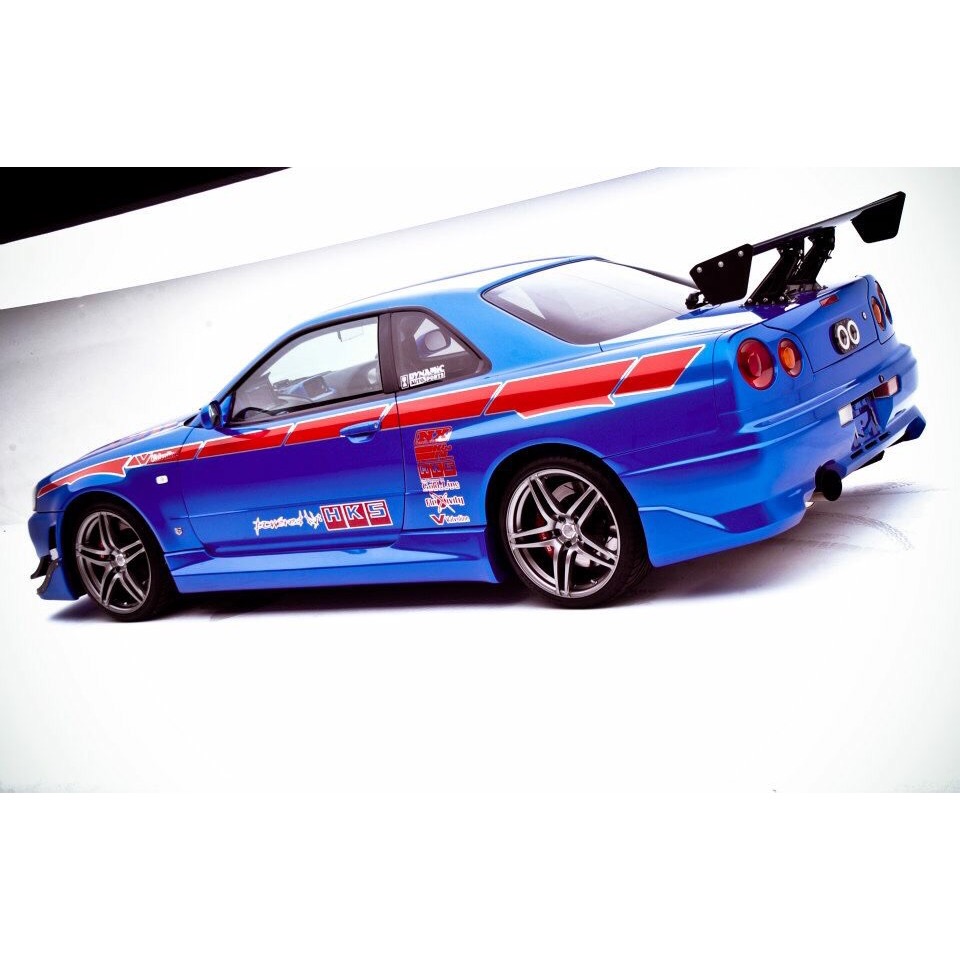 Detective Hsu eventually located all but two of the Skylines stolen out of Motorex. He even found the five stolen cars that started the entire police investigation. The cars were sold to buyers in Texas, Arizona, Virginia and Washington. The question of who stole them in the first place, however, is still open and set to go to trial. The defendant: Tom Fukamoto.
"THIS IS HOW I think it transpired," said Sean Morris. "Hiro told Hiroki that this guy Tom had stolen the cars. Hiro had probably taken the money and spent it himself. So he told Hiroki, 'Hey, this guy Tom took the money. We should try and get the money back from him.' So they found out where he was and then they got some little thuggish, ruggish friend of Hiroki's, and they went and tried to jump this guy and got arrested right then and there."
Detective Hsu shook his head in disagreement when I proposed Morris' theory. Since the case is still open – and set for trial at press time – he is not at liberty to discuss it. The assault case against Hiro and Miyake was dismissed when Fukamoto implicated himself in the stolen Skylines. "They're all involved in something with some kind of crime," said Detective Raymond Serna. "They've done their part; they've done their share at different times."
No one claims to have seen or spoken to Hiro since the night of Fukamoto's beating in front of the Bonaventure. He seems to have disappeared, though he is clear of all criminal charges. "We don't have a lot of animosity toward him for what he did," said Takahashi. "We kind of feel sorry for the choices that he made in his life." Even the customer from Monterey, who got his Skyline around June 2006, four years later than Motorex promised it, doesn't hold anything against Hiro or Motorex. "I don't think they had the know-how," he said. "They were in way over their heads in terms of what was going on."
In April 2006, the D.O.T. sent bond releases to owners who had imported their cars through Motorex. This would enable the Skyline owners to register their cars at the DW. Some of those Skylines that received bond releases were modified by Motorex to comply with U.S. standards. Some were not.
UPDATE 2018: SInce 2006, Hiro has not returned to America and contacts within the automotive industry have not heard from him, nor do they know where he is.
HOW DID IT GET TO THIS?
Understanding Why Skylines are Illegal in the U.S.A. requires a little back history.
Back in the 1980's, Porsche, Mercedes and BMW were pissing and moaning that gray market imports were eating into new car sales. Because of the strong dollar in Europe, it was cheaper to buy a car from Germany and import it to the US. These cars still needed to meet federal safety and emissions standards, but many shady car dealers either cheated the system or just flat out lied. In fact, lots of these shady car dealers were prosecuted for this (who knew car dealers were shady scumbags, right?).
These car manufacturers went to the federal government and lobbied them to impose some rules to protect their profits. Like every administration, our government sold out the the American citizen in favor of campaign contributions. The Imported Vehicle Safety Compliance Act of 1988 was the result. This response by congress required original manufacturer certification of all U.S.-bound vehicles with a few small exceptions. In short, we got screwed.
NISSAN MUST ASSUME SOME OF THE BLAME
We have to agree that Nissan could've decided to make versions of the Skyline for the USA. Why they didn't is anyone's guess, but by 1999, Nissan was struggling and likely distracted with other more pressing needs. They sought an alliance with Renault to help keep the company going. Since financial troubles don't crop up overnight, it's safe to say that Nissan had other problems in the 1990s and couldn't be bothered with federalizing GT-Rs for North American consumption. This is another reason why Skylines are Illegal in the U.S.A. – Nissan simply didn't think that the largest automotive market in the world (at the time) was worthy of getting Skylines or they were simply busy trying to build and sell cars for the masses.
WHY DO I SEE SKYLINES FOR SALE IN THE USA?
Simple. Because our borders are porous. Customs enforcement is overwhelmed. If you can smuggle millions of illegal immigrants into a country, you can probably sneak in a few cars. Shady importers are doing exactly that.
The cars these shady importers bring in are NOT FEDERALLY LEGAL and CAN NEVER, EVER  be made federally legal.
Just because you get a certificate of title from a state where DMV employees are dumber than shit (Florida, Texas, Montana) doesn't make that paperwork federally legal. In short, sooner or later, the people who are buying these cars will get a knock at the door from the Feds. The Feds will serve a search warrant at gunpoint and will seize the car. After a legal hearing, if you're not being charged with a felony, at the very least, the car will be crushed…and you won't get a nickel from anyone, ever.
If you're thinking you can get around these laws, go ahead and try. People a lot smarter than you and I have and most of them now have a felony record.
THE 25 YEAR RULE
Now, with all of that said, you must remember that the 25 year rule applies. Simplified, it means that if a car is 25 years old, it is exempt from these rules. This is why you see R32 Skylines in this country and soon, R33s will be legal (the first ones rolled off the line in 1993.). If it's not 25 years old, it's not legal.
HIDING A CAR UNTIL THE 25 YEAR RULE APPLIES
For those of you who suggest that you'll kust smuggle the car in and hide it until it's 25 years old, guess again. To get the federal government's approval to use the 25 year rule, you'll have to show importation paperwork. If you've been sitting on a car you've smuggled in years ago, they won't approve it. Short answer: once illegal, always illegal.
BOTTOM LINE
If you want a car from another country that isn't federalized, you must wait 25 years from the date of manufacture BEFORE YOU CAN EVEN BRING THE CAR HERE. Period. End of sentence. Case closed. No exceptions. No loopholes.
HOW MUCH WILL SKYLINES COST WHEN THEY ARE LEGAL?
Prices are going up across all platforms.  R32s in good condition are fetching around $40,000 or more as of this writing. As of April 2019, auction prices in Japan for used R34s are already at $80,000 for beaters – and climbing.
When R34s become legal in the USA, experts agree that prices will be above $100,000 USD. Most banks won't finance you, at least, not as a Used Car Loan. That leaves personal loans and unless you have a 750 FICO score and 20% down, good luck. And worse yet, you can't trade in your 1992 240SX on an imported GT-R. Most purchases will have be made in cash, I suspect, by people who have that kind of disposable income
WHO'S TO BLAME?
In the end, Hiro Nanaoshi, founder of Motorex, screwed everyone. So the next time people ask why Skylines aren't legal in the U.S.A., tell them "Hiro, hookers and blow," because that's what brought down Motorex.
MORE INFORMATION